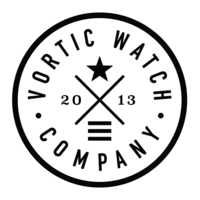 Come See Us This Weekend In Denver!
Typically the last few months of the year are filled with trade shows, craft fairs, and other events around the country. Normally, we have many opportunities to show you our watches in person... 2020 has been a bit different though, and unfortunately, every show we had booked has been canceled.
Except for this open-air market this weekend!
Don't miss the potential last chance to see our watches in person! Come see us at Fetch Markets in Denver, Colorado this weekend.
Fetch @ Stanley Marketplace
2501 Dallas Street, Aurora, CO 80010
Saturday & Sunday (September 12th & 13th) 10am to 4pm
Although we'll be outside, face coverings are mandatory on Stanely Market's grounds. We will have a huge bottle of hand sanitizer at the ready if you want to try on some watches!
PS - We'll have a display model of the Military Edition with us. We know a lot of you are interested in seeing it before the 2nd Edition goes live on November 11th.
We build a new, one of a kind wristwatch every single day. We call it the Watch of the Day! Here's the last 7 watches in your weekly round up. Click the images to see that watch on the website, and to learn more.
As always, everything inside these watches is from an antique American pocket watch including the dial (face), hands, and movement (the entire mechanical mechanism). Feel free to respond to this email with questions or to request a custom project!
The last watch with a dial featuring blue numerals and a navy strap sold out in 8 minutes and this one sold in about 20 minutes. We guess we'll have to make more blue things! The patina on this dial is spectacular and honestly, it'd look very good with our distress brown leather straps as well. We used our machined titanium case to let the dial speak for itself, not to mention that case looks beautiful with the blue strap. The movement was originally manufactured in 1921 by the Illinois Watch Company. Fun fact, 1921 was when the first Miss America Pageant was held!
They say the dial makes a watch. And now we know why. This pocket watch has the rarest, most beautiful dial we've ever seen. The Ball Watch Company in Cleveland, Ohio was known for purchasing movements from the great manufacturing companies like Hamilton, Waltham, or Illinois and then improving those already fantastic mechanisms before crafting special dials for each piece. This dial though is a masterpiece. We tried to capture it in our photography studio, but pictures just can't do this justice. We believe it was made in a similar fashion to ceramic as it looks like high-end tile you might see in an antique hotel. The gold numerals were applied to the dial and stick out from the face, giving another layer of depth to an already complex surface. If you look closely, there are small gold dots as minute markers all the way around the outside. Finally, the second-hand sub-dial has a mirror polish and was likely cut and polished out of the original solid design. The railroad grade movement was originally manufactured by the Hamilton Watch Company for Ball in 1947 and we believe this dial was manufactured in that same timeframe, most likely by an individual craftsman as a one-off piece. This is the best of the best.
Now this is a Conversation Piece. The original antique movement dial and hands inside this watch were manufactured by the Illinois Watch Company in 1916. This movement is what we call "two-tone" meaning that the bridges were manufactured from brass, plated with rhodium, and then the outside layer of rhodium was machined off to create that look. The metal dial has just the right amount of patina, and we used a gold crown to try to accentuate the gold color in the numerals.
This watch is a bit of a tease. It may be seemingly subtle at first glance but take a closer look and it is full of detailed surprises. The dial has a unique etched design with arrows pointing to the center of the watch. The Elgin name still reads clear in a gold frame despite this dial being produced in 1923 - nearly one hundred years ago! We've preserved this piece of American History in a machined titanium case with a nickel crown to match the tone of the dial. It is paired with a natural band to balance the shine of the dial. Fun fact, the year this movement was produced in 1923, the first issue of Time magazine is published!
We love the unique appeal each individual dial offers and this one is no exception! The white dial is in beautiful condition considering it was produced in 1908 and is emphasized by rounded numbers, gold accents and leaf-like designs. In our machined titanium case with crown at 3 o'clock makes this a "hunter's case", we let the dial do the talking. The Cordovan Black strap was the only option to pair with the elegance if this piece. We love to know what was happening in the world when this dial was being produced, turns out in 1908 the Converse Rubber Shoe Company (also known as the Boston Rubber Shoe Company) was formed in Malden, Massachusetts!
This is a fantastic every day wear Conversation Piece. The dial features a fairly rare "Sterling" mark under the Illinois brand. The patina on the dial is stunning. We typically refer to markings like that as "freckles." Everyone here in the shop tends to like freckles! The movement, originally manufactured in 1918, is an Autocrat model which is another one of our favorites. This particular movement really shows its age with some dark patina around the balance wheel. We put the tobacco strap on this watch to help bring out the freckles and other patina throughout.
Now this is a classy watch. You could wear this with a tux, or with jeans. So many options. Not to mention given the large numeral size, it's very functional and easy to tell the time quickly. There's a little patina, but one might think this watch is not as old as it is. Originally manufactured in 1906, this Elgin movement is a special model called the GM Wheeler. We don't see many of those in the 12size, and this particular one would have been a "gentleman's pocket watch" meaning it was very expensive in 1906 due to the decoration, style, and engraving. It would have been marketed to an upper-class individual for certain. Fun fact, based on a 2.99% inflation rate, $100 in 1906 would be equivalent to $2,879 today, making this watch a great value!