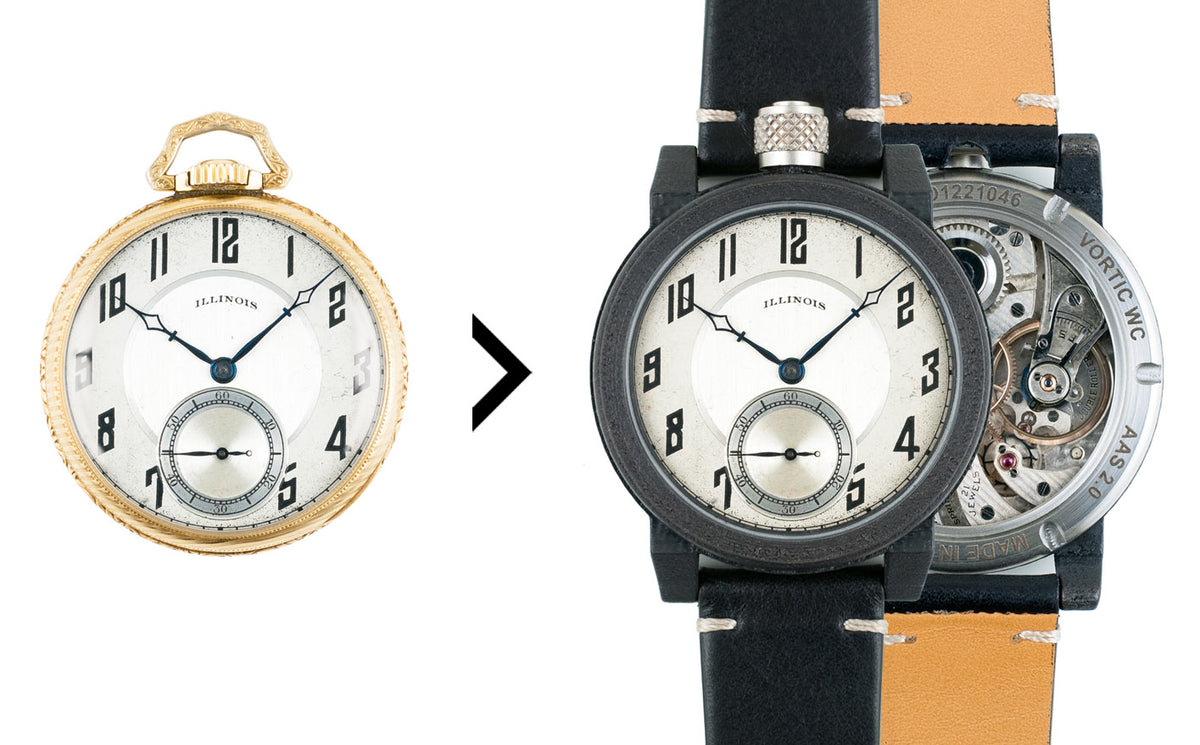 Convert Your Watch
Every watch we build at Vortic Watch Co. has an amazing story to tell. But that doesn't mean that the story can be yours first and foremost. We invite you to use your own pocket watch in an American Artisan Series or Railroad Edition case to add a new chapter to your watch's saga. Pocket watches were usually very important to the individuals who used them, and we believe the best way to honor those pieces is to make them functional again. Bring a piece of your history with you by converting your pocket watch into a speciality wristwatch today!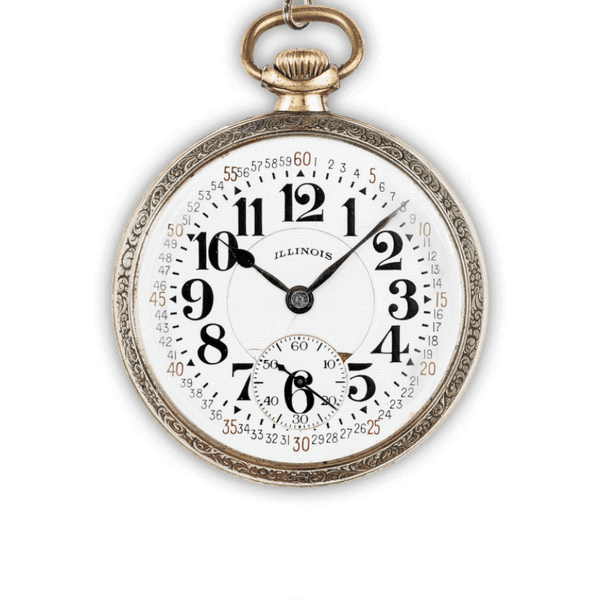 The Process
STEP 1: Tell us about the pocket watch you would like to have converted by submitting the form below.
STEP 2: An associate on our team will respond to your submission to confirm that your watch is a candidate for conversion.
STEP 3: Ship the carefully packaged pocket watch to us using our pre-paid, fully insured UPS label that we email to you. You can drop it off at any UPS location and they'll get it to us safe and sound.
STEP 4: Upon receipt of your pocket watch, our team will inspect the piece, verify that it can be converted, and photograph it for our custom Watch Builder process.
The Process... Continued.
STEP 5: Our team will email you a private link to our Watch Builder which will allow you to see your pocket watch and visually design the wristwatch. You'll be able to place the order all online through our website system.
STEP 6: Once full payment is received and your design is finalized, our watchmakers will begin meticulously restoring your pocket watch mechanism and our manufacturing team will build the other custom components for the preservation system.
STEP 7: Once the movement has been restored, it'll enter our production queue. As soon as the final product is built, the production team will email an image to confirm that you are pleased with the final design and ask if you have any last minute changes before we ship.
STEP 8: Finally, we will send your new wristwatch, original pocket watch case, and an email containing tracking information when testing and adjustment is completed.
NOTE: This process takes an average of 12-16 weeks, but lead times vary project to project.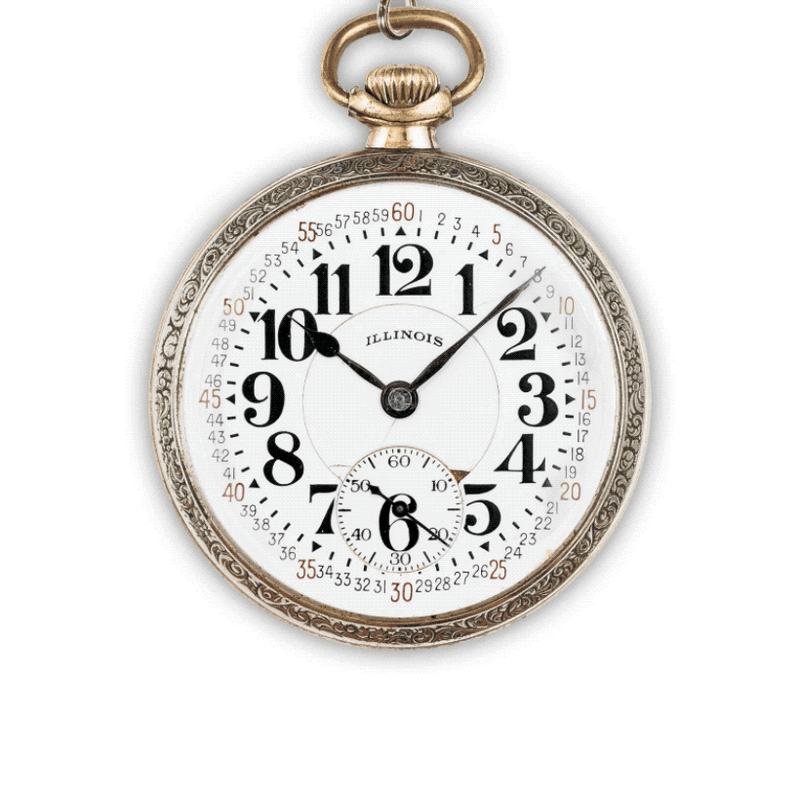 Is My Pocket Watch a Candidate?
The first step is to open the back of your pocket watch and send us images of the mechanism inside as well as the face of the watch. We're looking for the tiny serial number engraved on the movement, and unfortunately nothing on the gold/silver case can help us. Watch our video called "How to open a pocket watch" on YouTube for help obtaining this information!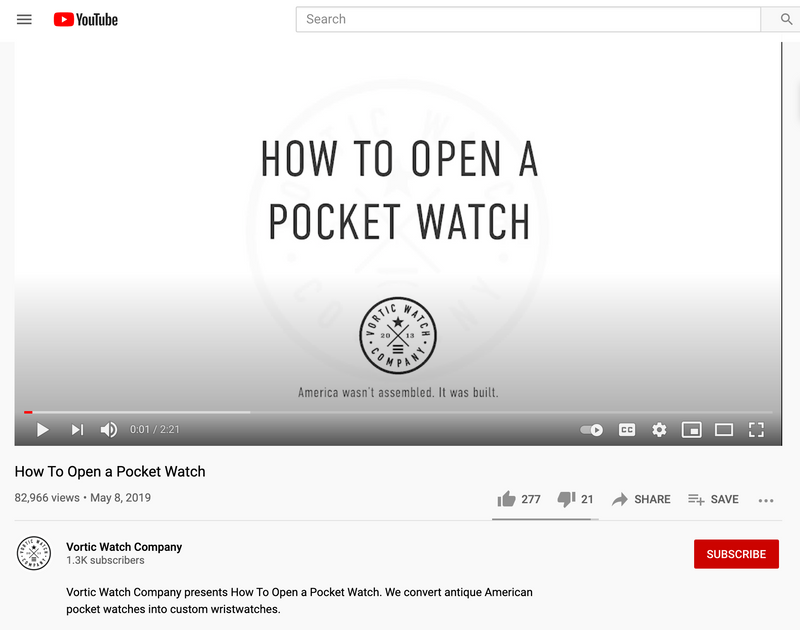 Can you tell me more about my watch?
The Pocket Watch Database is an excellent resource for getting information on antique American pocket watch movements. In addition to manufactured year, it provides a wealth of knowledge on the origin of movements, production numbers, and images.
Before & After
We restore every watch movement by hand. Going over every piece of the project to ensure the quality of time-keeping and keeping your watch true to your design aspirations and goals. Our testing and quality control process is second-to-none.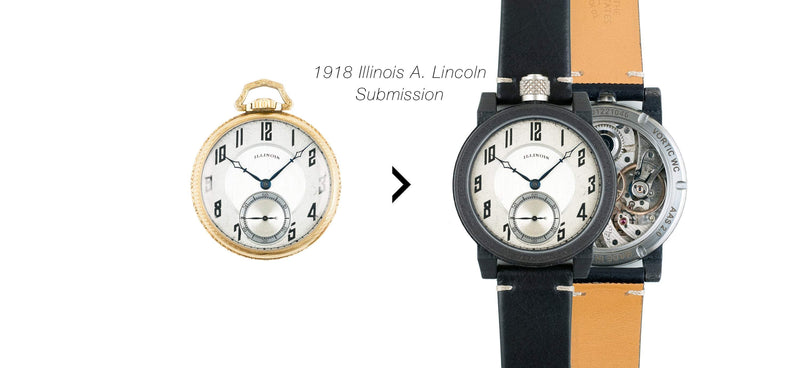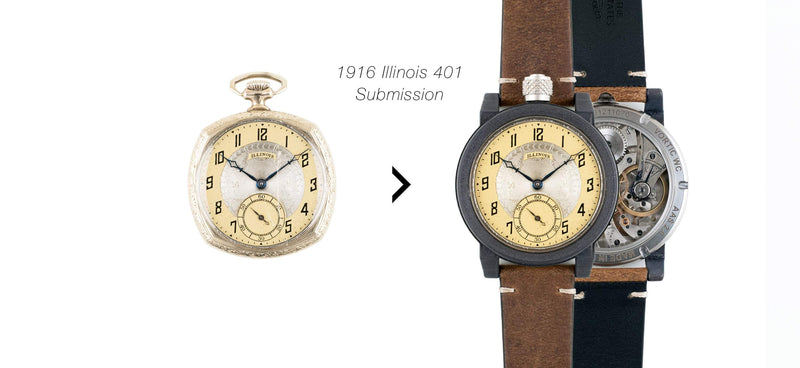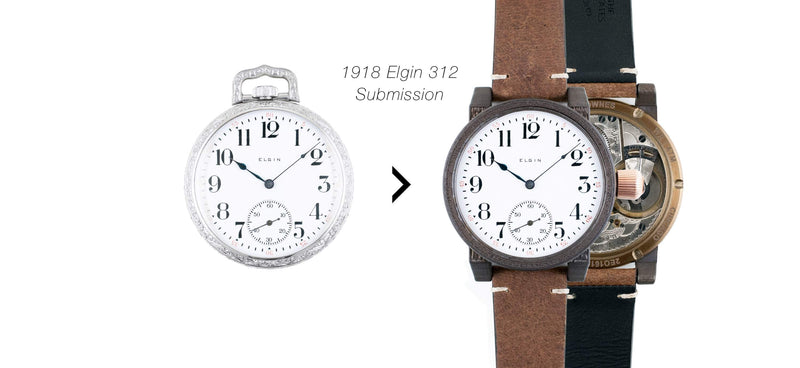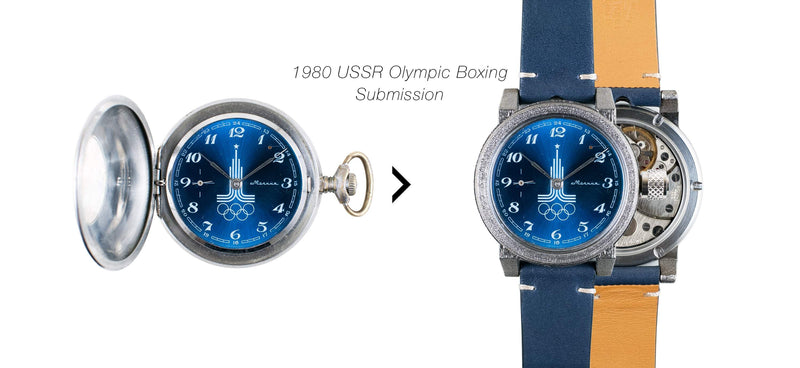 Past Customer Conversions
Each watch conversion is unique and one-of-a-kind. From initial consultation to final delivery, the Vortic Convert Your Watch program is the ultimate hand-crafted experience. The final result being a beautiful time piece that can be passed down for generations to come.
Preserve Your Legacy
Your pocket watch has a story and we want to hear it!
Watch this video to learn more about the process and hear from a very happy customer named Steve. He sent us his family heirloom and could not be more pleased with the results. As a small business owner himself, the story behind what we do was very appealing.
Check out how we preserved Steve's legacy for years to come.
Convert Your Watch
We hand select each pocket watch that goes through our Convert Your Watch program. We have chosen to create less than 50 heritage watch conversions each year to allow us to provide an elevated experience. Our mission is to preserve American history and share the story of those who choose to invest in that mission with us!
Fill out the information below to submit your pocket watch for review for conversion potential!