Why?
The true inspiration behind Vortic's American Artisan Series watches is a simple idea that we had it right the first time. Before the United States got away from watchmaking in the mid-1900's, we produced millions of beautiful, high-quality pocket watches that became more than just a way to tell time. The domestically-made pocket watches became heirlooms that were passed down through generations, signifying the deep roots of quality manufacturing in America that, while covered with dirt, still exist today.
These are the timepieces that were a wedding gift for your great grandfather and a coming-of-age treasure for your grandfather. These watches are a piece of history, each one telling its own lively tale from a time past. And, they do it in a language that will speak to future generations because the heart of America is built into the bones of each watch. That is why they will continue to tick relentlessly, year after year after year. The American Artisan Series watches encapsulate the American spirit by adapting these workhorses in a way that is relevant today and preserving the tradition of building in the United States.
Supporters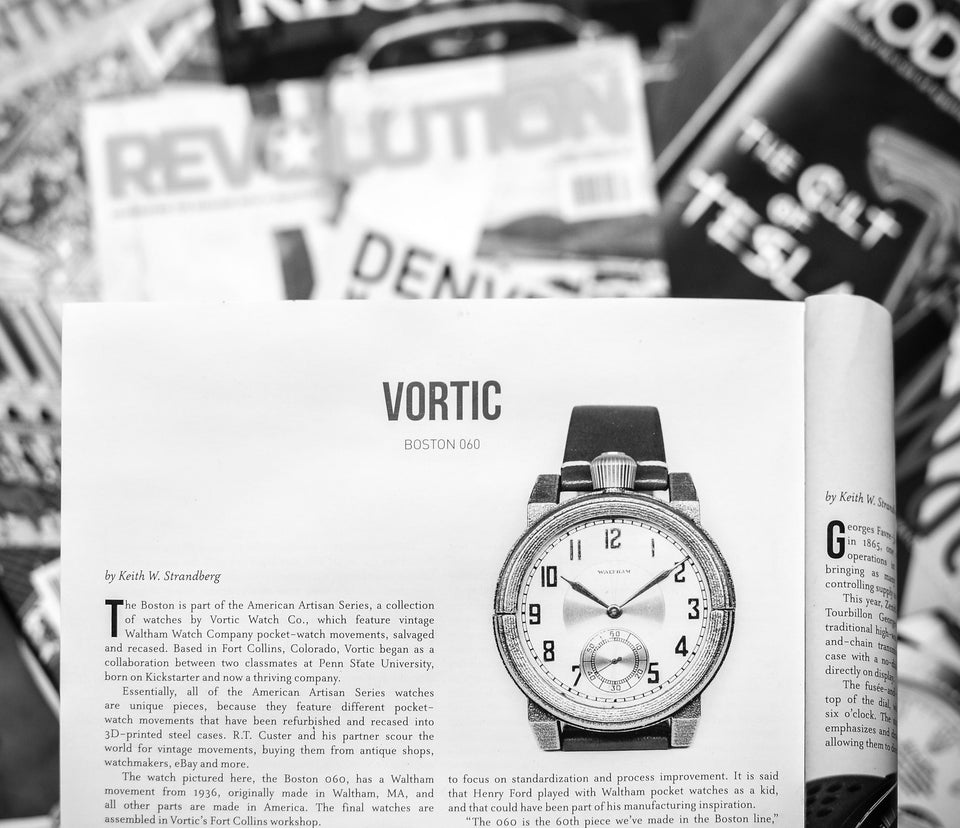 Press
Vortic has had the privilege of being recognized by the likes of The New York Times, The Boston Globe, NPR, WatchTime Magazine, Revolution Magazine, and many other publications.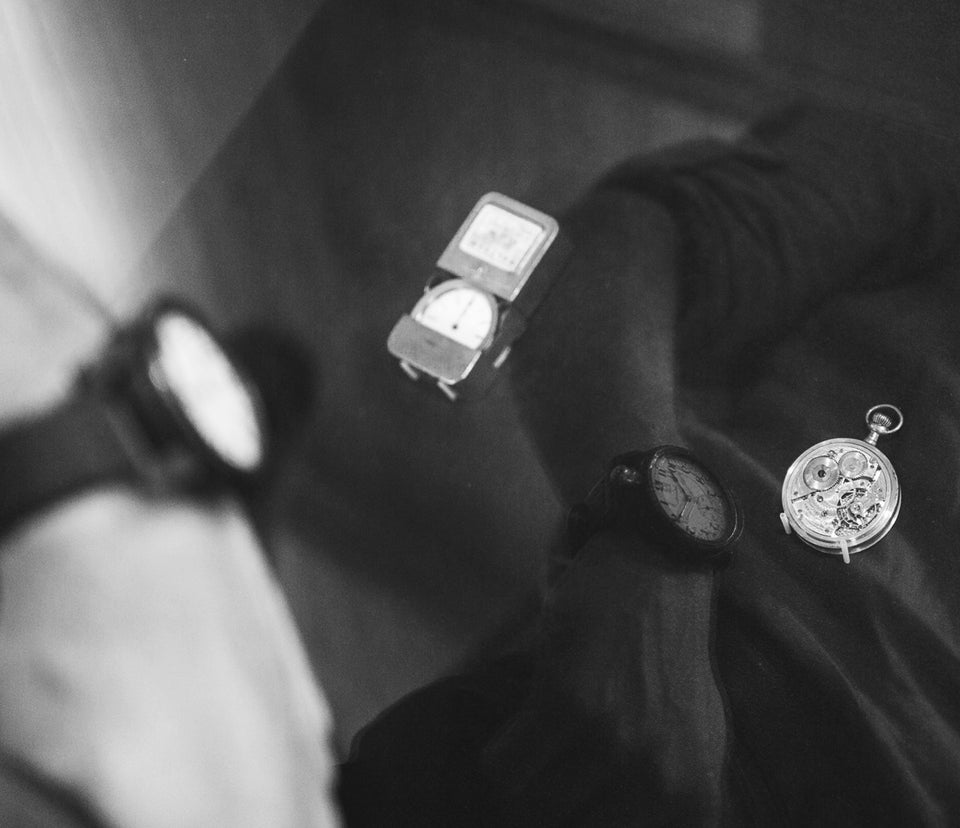 Honors
Vortic watches are on display in both the National Watch and Clock Museum in Columbia, PA and the Charles River Museum of Industry in Waltham, MA. Both of these facilities recognize the importance of Vortic's mission in preserving and re-purposing an important part of history that will never exist again. Vortic has been a business member of the NAWCC since 2016.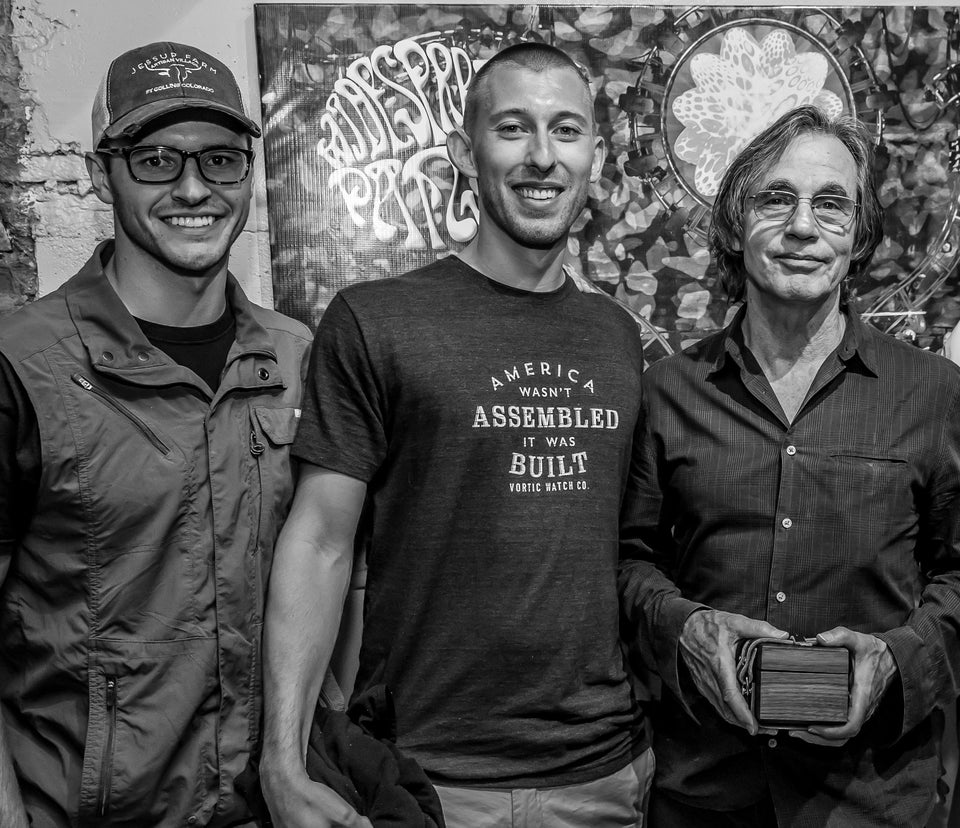 sponsorship
Vortic is the official watch of the Red Rocks Amphitheater in Morrison, CO. In addition to making Red Rocks Special Edition watches for the venue, Vortic also makes the custom watches presented to the hall of fame inductees.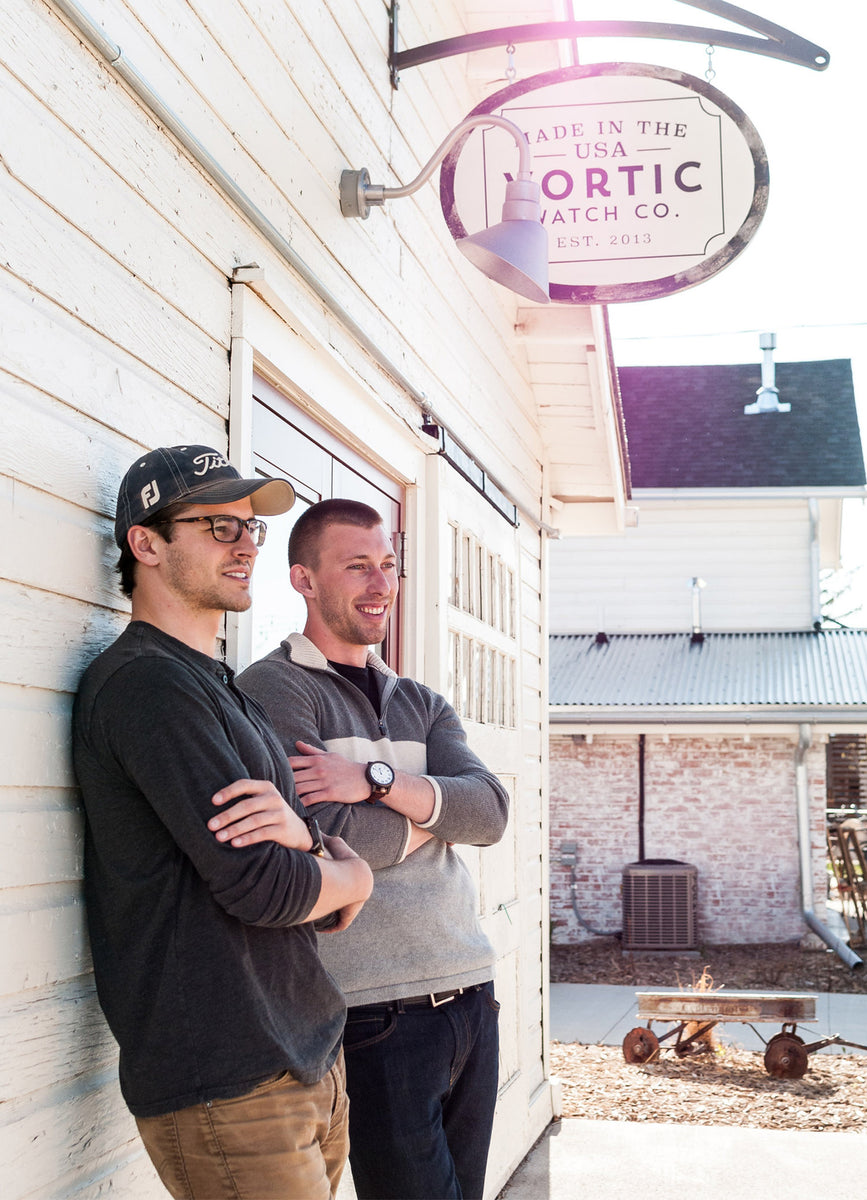 Our Story
The Vortic Watch Company is a high-end wristwatch engineering and manufacturing company based in Fort Collins, Colorado. Our inspiration lies in pairing classic watchmaking techniques and traditions with innovative, modern technology.
As young men, we the founders, had a passion for timepieces. We revere what we now consider the simple task of accurately recording time and the elegance with which it is accomplished.
After finding that our metal 3D printed prototypes for a university design project had a uniquely vintage look, we decided to combine the cutting-edge technology of metal 3D printing with gorgeous, antique, American-made pocket watch movements to create bespoke wristwatches.
Recognizing that many antique pocket watch movements had become orphaned from their original precious metal cases, they found vigor in restoring and preserving the beautiful pieces in a functional way. By reverse-engineering antique parts, we were able to create a wristwatch case that housed the pocket watch movements in the same way as the original pocket watch case. We continued to develop this process, and thus, the American Artisan Series was born.
Following the conception of the business in Pennsylvania and attending Penn State, we both relocated and brought the business to Fort Collins, Colorado. The move was initially conducted to pursue career opportunities before the full-time employment opportunity at Vortic. However, we fell in love with the location and decided to base the company in Fort Collins officially.
Since its founding, Vortic Watch Company has been recognized by the likes of the New York Times, NPR, The Boston Globe, WatchTime Magazine, About Time magazine, and many other publications for their work in preserving United States history. Additionally, Vortic watches are in displays at the NAWCC Museum in Columbia, PA as well as the Charles River Museum of Industry in Waltham, MA.
The company is currently applying its product-focused attitude, unique aesthetics, and fresh ideas to creating additional products and perfecting our trade.
Transparent Manufacturing
As a business, we've learned that manufacturing is not as simple as giving your designs to someone and asking them to make it. Going from concept to final product is a long process of working with suppliers on design, revisions, prototypes, etc. Assuming that everyone has access to similar machinery, why is it that some facilities perform better than others? The answer is that the individuals who run those machines are the most important factor in creating a quality product.
We build everything we can in the United States to maintain working relationships with our suppliers in a meaningful way. We have confidence in the people behind each of our components, and we want to share that confidence with you. As we continuously work to build our in-house capabilities, our belief in transparent manufacturing practices paired with the desire to tell people exactly what they're buying will govern our marketing. We truly believe that the more you know about our products, the more you will want them.