Watch Description
What makes the Springfield 541 unique: Today, we're delighted to feature this breathtaking wristwatch that boasts an antique pocket watch from 1916 — the Springfield 541. The Illinois Watch Company originally constructed this sophisticated piece, with its handsome dial as well as other eye-catching features. The watch's dial displays stylized golden numerals and a gray center that look especially pleasing against its cream-colored background. The front of the watch also showcases blued-steel gothic hands and a lovely subdial. We drew further attention to this watch's elegant dial by encasing it within our robust Bronzed Titanium case and topped it off with a nickel-plated crown. Our Bronzed Titanium case features a transparent back, enabling you to view its original 415-grade open-face movement with gold-plated gears and 17 jewels. In addition to sumptuous jewels, the movement's historic center bridge plate also displays a beautiful engraving that reads "The Autocrat." Finally, we paired this watch with our comfortable and hand-crafted Natural leather watch strap, complementing our Bronzed Titanium case while also emphasizing the pocket watch's unique dial.

The Illinois Watch Company initially produced this one-of-a-kind watch in Springfield, Illinois, in 1916 — the same year that the Original Dixieland Jass Band formed in Chicago. The band got its start playing at Schiller's Cafe along with drummer and bandleader Johnny Stein, and they were initially called Stein's Dixie Jazz Band. The band quickly became a sensation with its New Orleans-style Jazz. They received several desirable offers outside of Schiller's Cafe, but Johnny Stein was contractually obligated to stay. The rest of the band broke off from their original bandleader and formed the Original Dixieland Jass Band. They went on to record the first jazz record to be released commercially, "Livery Stable Blues."

Movement Manufacturer Information
The movement inside of this watch was made by Illinois Watch Company. We call this model "The Springfield" because the company was located in Springfield, Illinois.
Originally called the Springfield Watch Company, Illinois came to Springfield, Illinois in 1869 while the "modern" watch industry was fairly new but highly promising. City officials felt that the addition of industry to the city of Springfield would be excellent for the city's growth. However, after a series of failures and re-brandings, the company had a slow start until 1903 when they decided to manufacture high-quality watches only. Eventually making some of the most beautiful watches of their time, the company sold to Hamilton in 1927. Hamilton continued producing watches under the Illinois name for some time, but the original Springfield factory no longer stands.
Legal Disclaimer: All product and company names, logos, brands, and other trademarks featured or referred to within Vortic's products and services are the property of their respective intellectual property rights holders, if any. Those intellectual property rights holders, other than Vortic, LLC, are not affiliated with Vortic, LLC, our products, or our website. They do not sponsor or endorse our materials.
Watch Specifications
Manufacturer:

Vortic Watch Company

Warranty:

Full 1-Year Warranty

Case Dimensions:

Diameter: 47mm
Thickness: 12mm
Lug to Lug: 55mm
Lug Width: 22mm

Case Material:

Sandblasted Titanium

Crown/Hardware:

Nickel Plated

Water Resistance:

1 ATM

Crystals:

Sapphire

Case Back:

Stainless Steel

Strap:

Leather
Movement
Manufacturer:

Illinois Watch Company

Serial Number:

3046406

Manufacture Year:

1916

Function:

Manual Wind

Jewels:

17 Jewels

Hands:

Original

Size:

12s

Power Reserve:

~36 Hours
What makes the Springfield 541 unique: Today, we're delighted to feature this breathtaking wristwatch that boasts an antique pocket watch from 1916 — the Springfield 541. The Illinois Watch Company originally constructed this sophisticated piece, with its handsome dial as well as other eye-catching features. The watch's dial displays stylized golden numerals and a gray center that look especially pleasing against its cream-colored background. The front of the watch also showcases blued-steel gothic hands and a lovely subdial. We drew further attention to this watch's elegant dial by encasing it within our robust Bronzed Titanium case and topped it off with a nickel-plated crown. Our Bronzed Titanium case features a transparent back, enabling you to view its original 415-grade open-face movement with gold-plated gears and 17 jewels. In addition to sumptuous jewels, the movement's historic center bridge plate also displays a beautiful engraving that reads "The Autocrat." Finally, we paired this watch with our comfortable and hand-crafted Natural leather watch strap, complementing our Bronzed Titanium case while also emphasizing the pocket watch's unique dial.

The Illinois Watch Company initially produced this one-of-a-kind watch in Springfield, Illinois, in 1916 — the same year that the Original Dixieland Jass Band formed in Chicago. The band got its start playing at Schiller's Cafe along with drummer and bandleader Johnny Stein, and they were initially called Stein's Dixie Jazz Band. The band quickly became a sensation with its New Orleans-style Jazz. They received several desirable offers outside of Schiller's Cafe, but Johnny Stein was contractually obligated to stay. The rest of the band broke off from their original bandleader and formed the Original Dixieland Jass Band. They went on to record the first jazz record to be released commercially, "Livery Stable Blues."

Let customers speak for us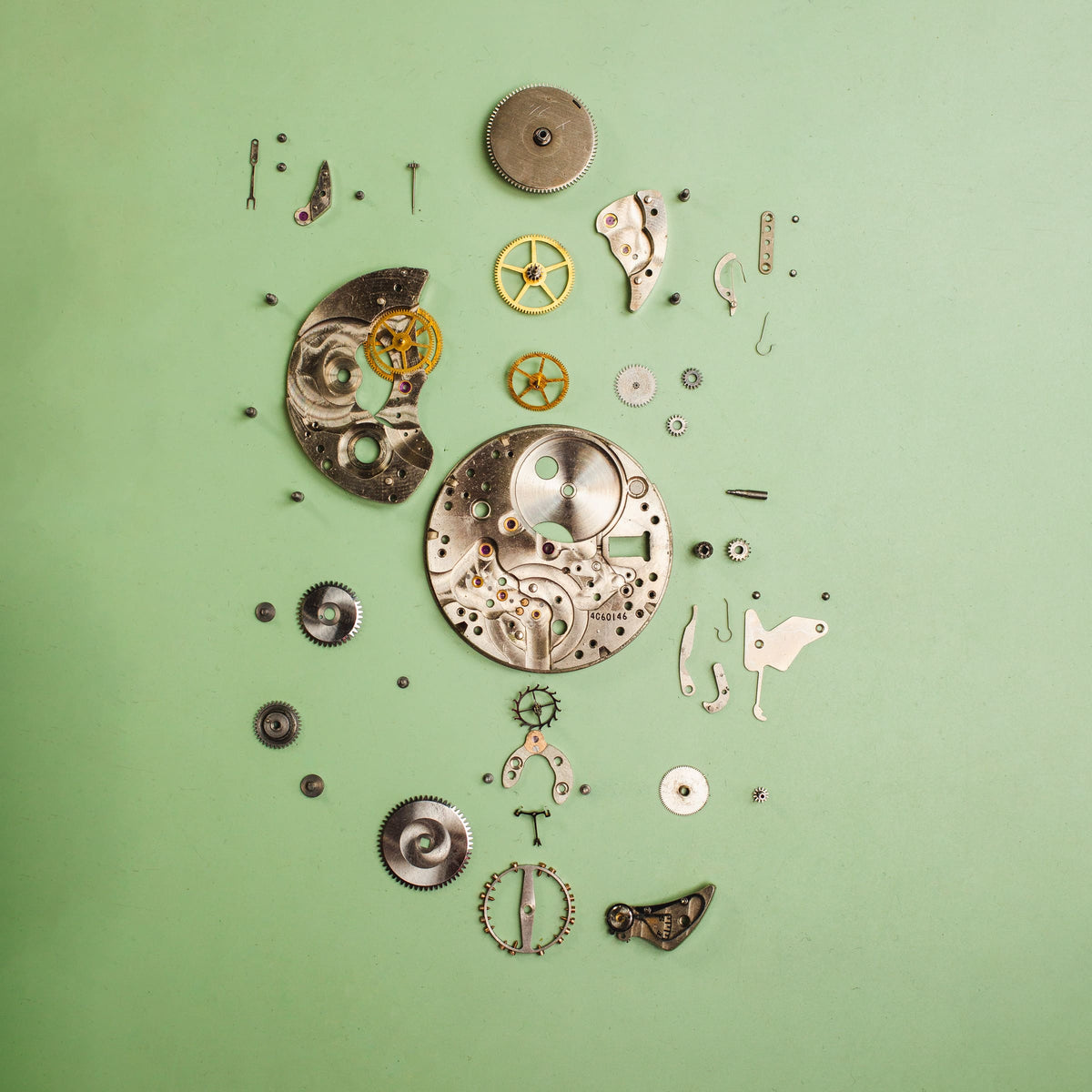 The Movement
The engine that powers this watch is an antique American pocket watch movement. All the gears and springs that make it tell time are roughly 100 years old on average. We call these watches the American Artisan Series because we're celebrating the history and legacy of the artisan watchmakers who built this engineering marvel a century ago in the United States.
The Story
Today most pocket watches are scrapped for the gold or silver of the case (the outside of the antique timepiece), leaving the inside (what we call the "movement") as trash.
We take pride in upcycling these pieces of American history by salvaging as many as we can, then preserving them inside our wristwatches.
Our expert team of watchmakers restores the antique movement and then we manufacture a custom wristwatch case here in Fort Collins, Colorado.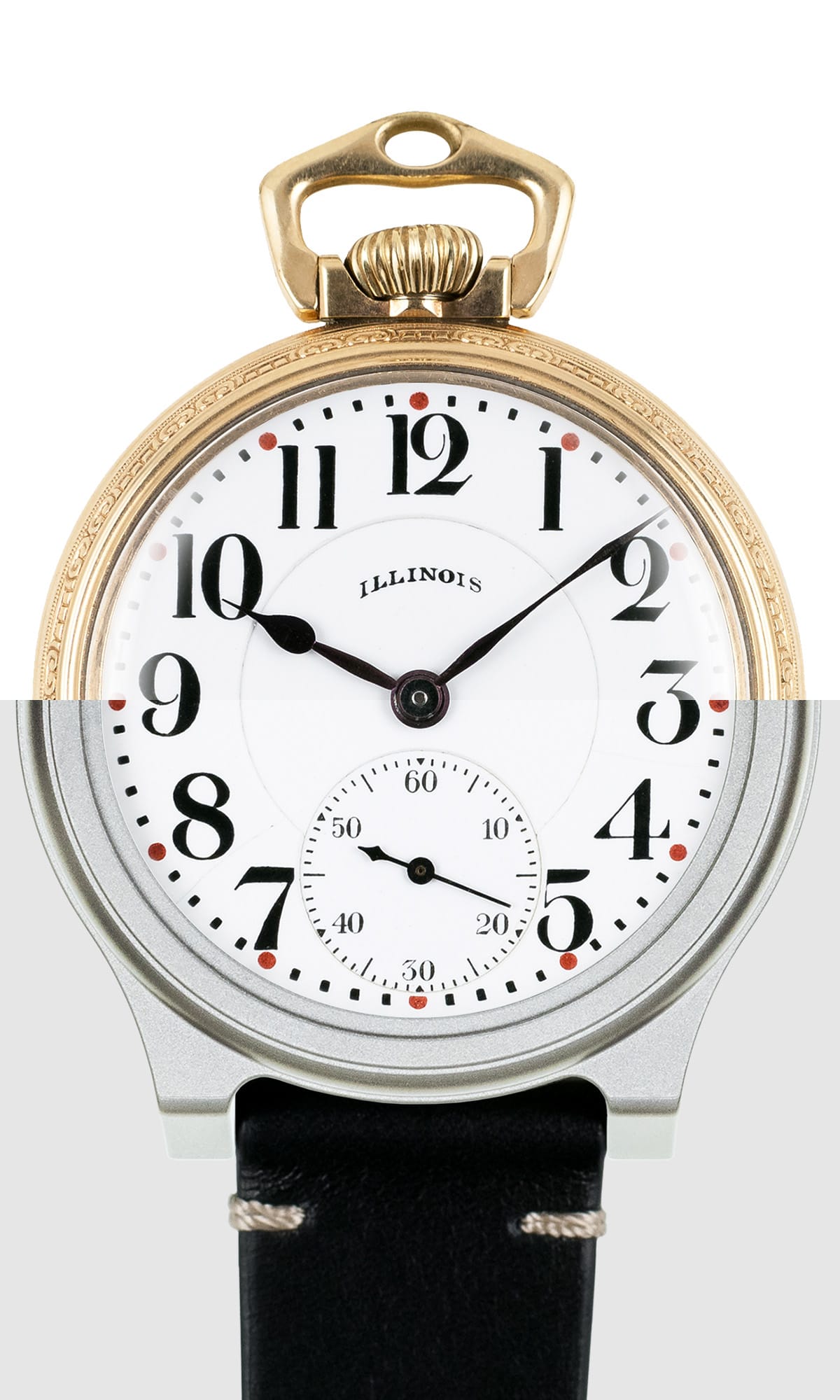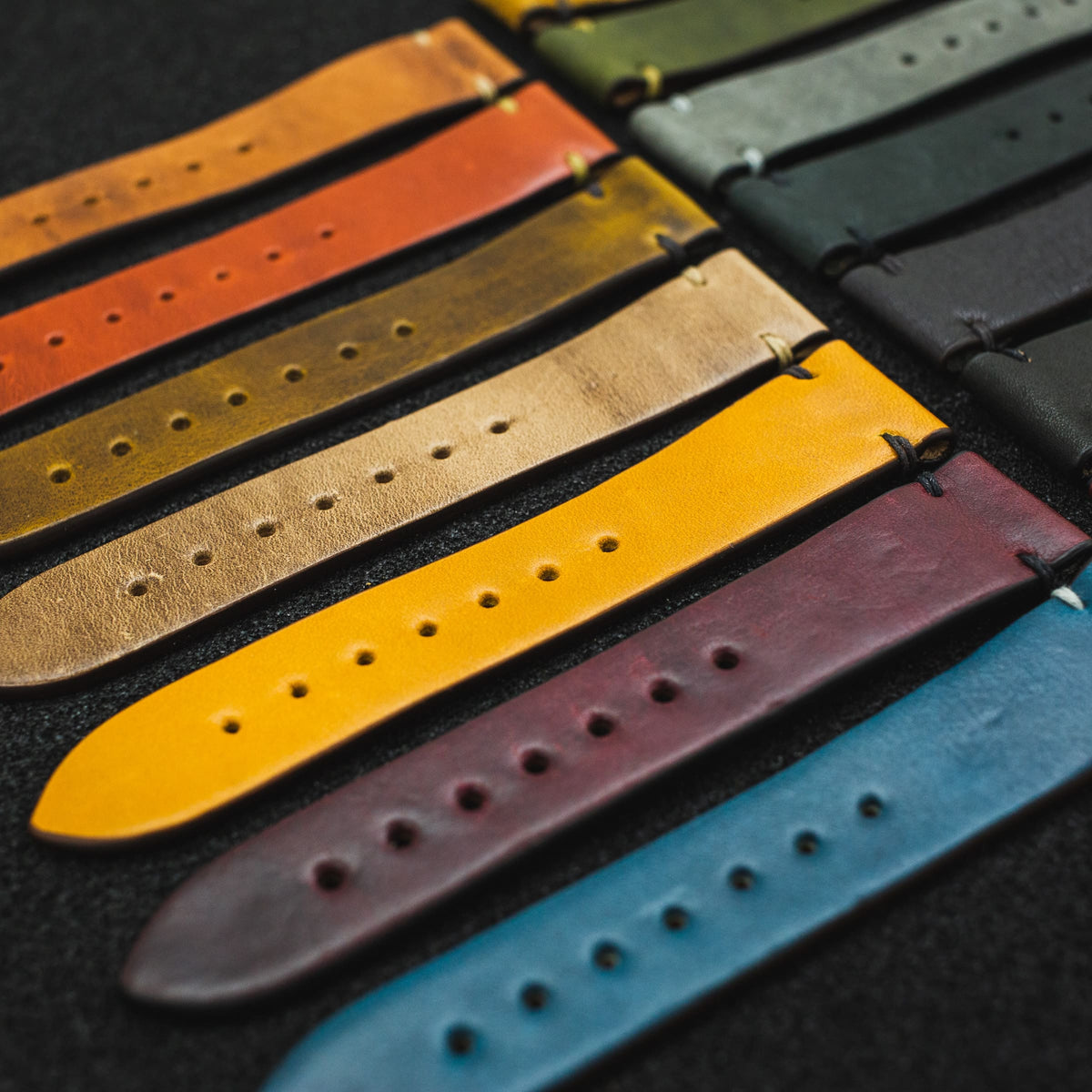 The Strap
We partnered with Worn & Wound to produce a custom set of straps for our American Artisan Series watches. We now have 15 different colors to choose from including our two Horween Shell Cordovan options. These straps are made in the USA and are based on the Windup Model 2 Premium strap that Worn and Wound offers.