Big Plans For 2021
We have a few awesome pieces of news to share, but first, here's your Watch of the Week!
WOW! We see quite a lot of cool pocket watch dials so it's not often that one stops us in our tracks but this piece is special. Right away you can tell this dial is no ordinary dial, with the in-depth floral design in the center of the dial this piece is rather ornate.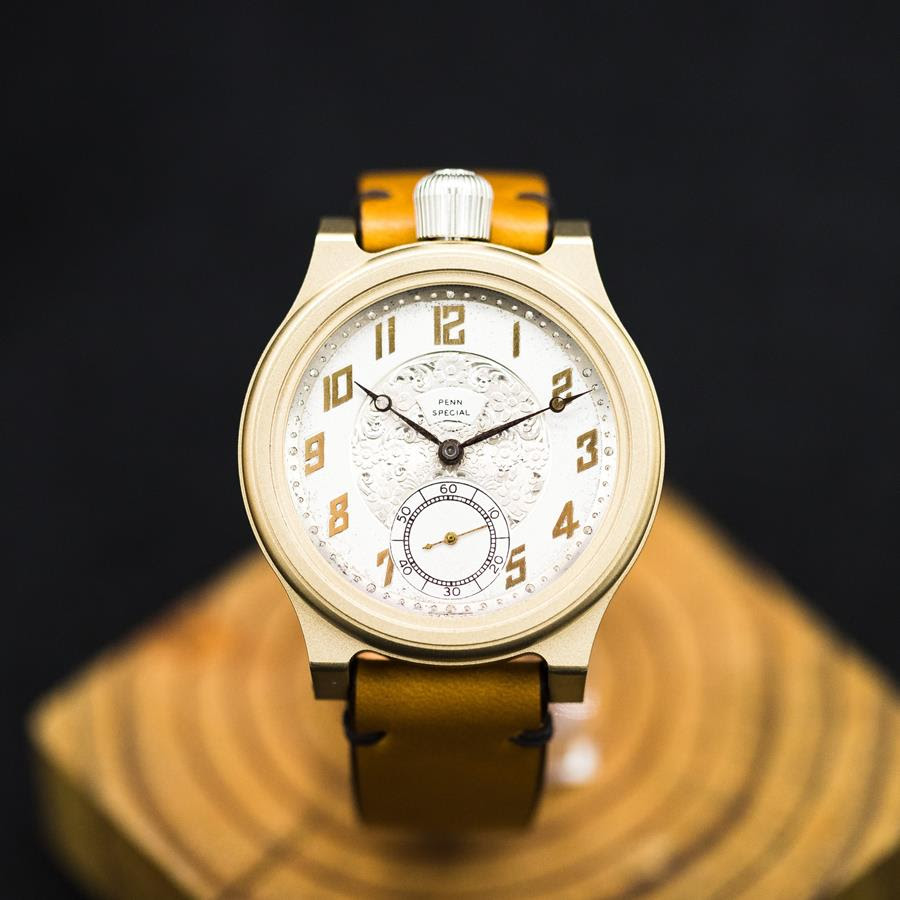 Upon closer inspection, we noticed the small writing at the very bottom of the dial with "SWISS 935". A lot of the more expensive, one-off dials for the American watch companies were actually produced in Switzerland, like this one. The "935" indicates that the dial is made up of 93.5% silver! We choose our machined bronze case to contrast the silver in the dial and a round nickel crown to match the silver tones.
The movement was produced by the Illinois Watch Company in 1925 and has 17 jewels. To add to the value of this dial there is a "Penn Special" insignia on both the dial and the movement which tells us this dial and movement have likely always been together. Fun fact, the year this movement was produced was the same year Calvin Coolidge became the first President of the United States to have his inauguration broadcast on the radio! ⁠⠀
We're in the market for some real estate! We have expanded the team and are looking at several new machines about the size of a small house, so we need more space. The search is just beginning, but we do plan to stay in our favorite place ever... Fort Collins, Colorado.
Our friends at the Veterans Watchmaker Initiative are also making great progress on the building with our name on it!
We'll be headed back soon for the ribbon cutting and we can't wait to see how it turns out! If you're new to our email list, this building is the Custer/Vortic Service Center and will be a place of work for a handful of watchmakers after graduation from the Veterans Watchmaker Initiative. The school there trains US Military Veterans how to become watchmakers.
The building was constructed with funds from the sale of our Military Edition watches across the last couple of years. We are so excited to see it, and can't wait to offer more after-sales services to our customers and other watch enthusiasts! 
If you want to help the school by making a donation or learn more about what they do, click the button below and check it out!