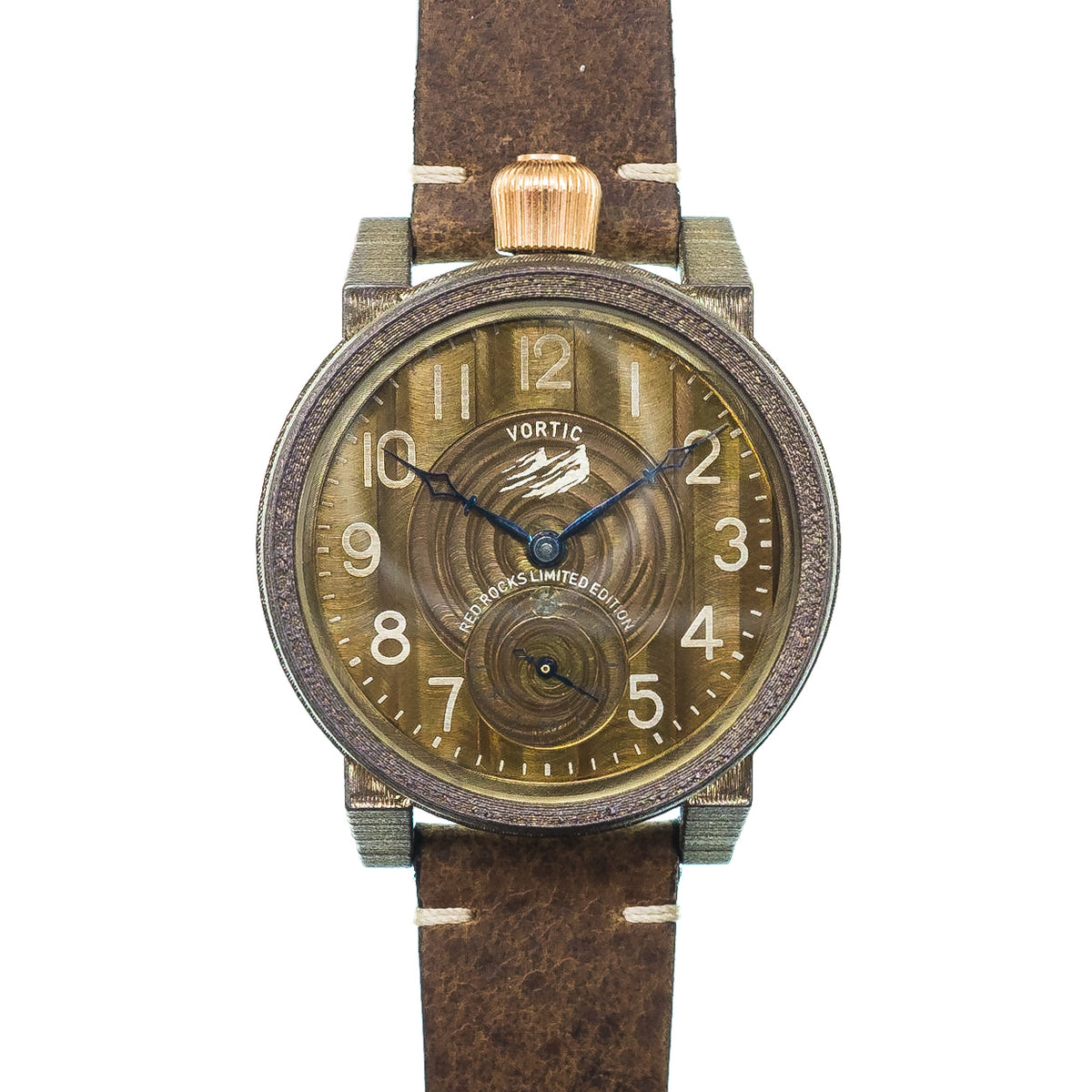 Red Rocks Amphitheater Special Editions
The Red Rocks Amphitheater
Called "America's best amphitheater" by Rolling Stone magazine, Red Rocks is a naturally formed venue bestowed with excellent natural acoustics. It is literally built into the red rock of the Rocky Mountains outside of Denver, Colorado. Although it's fairly small with just shy of 10,000 seats, legendary artists such as the Beatles, Jimi Hendrix, the Grateful Dead, and the Rolling Stones have enthusiastically praised the venue. At 6,450 feet of elevation, the amphitheater opened June 15, 1941. It is arguably the most famous outdoor concert venue in the world.
Red Rocks Hall of Fame
The Red Rocks Hall of Fame watch was created to recognize artists who have contributed to the success of the amphitheater over the years. When each new member is inducted, it is our honor to present them with a custom-built Vortic Watch Company timepiece!
Hall of Fame Inductees
Last year, we had the distinct pleasure to build specialty watches for some legendary artists like Big Head Todd, Jackson Browne, Steve Miller and Jimmy Buffett as well as craft sets of luxury watches for the Colorado Symphony and Sound Tribe Sector 9 (STS9).
The official time keeper of red rocks
We're excited to continue our partnership with Red Rocks and share our passion for custom, Colorado-made products with more artists. Follow us on social media or join our newsletter to hear about the next great artists honored by this tremendous venue.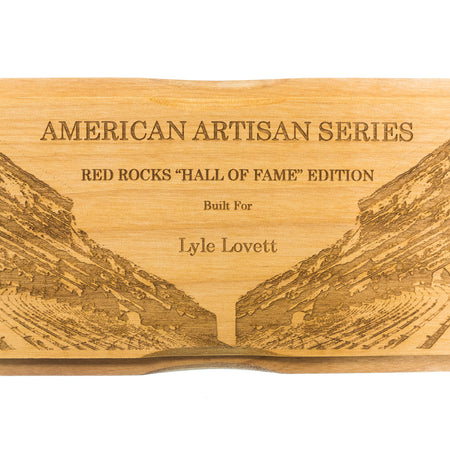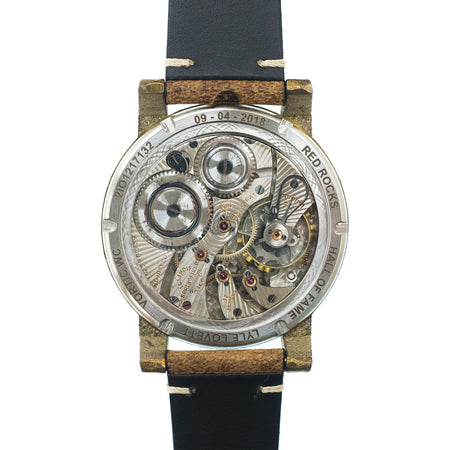 Red Rocks Limited Edition 2018
The Red Rocks Limited Edition 2018 is here! We're building 20 watches, 10 in each of these two (2) colors: blackened and bronzed. These look similar to the 2018 Hall of Fame watches for the artists but are made for sale to the public.
We found antique Illinois pocket watch movements that we couldn't use because their dials were too rusted or cracked. We thought they were goners, but then we thought, maybe we can make a dial. So we did. And if you've been following us for a while, you might notice this is the first watch with our name on the face.
Milled from a disc of steel, these dials were all designed, CNC milled, heat treated and laser etched inside our Fort Collins, Colorado manufacturing facility. We restored the original movements and hands of the pocket watches, applied our custom dials and designed the rest of the watches to match the aesthetic.
Each piece is designed to look similar to the watches we build for the Hall of Fame artists. When they are sold, they're gone forever. Click HERE or the product below to purchase.