Your Weekly Roundup Is Back
Each week we'll send one of these emails with a roundup of the last few Watch of the Daywatches. We call it the Weekly Roundup! Sometimes we'll put a teaser for upcoming watches, and sometimes, like today, we'll share some other awesome content you might want to check out. 
It all started on the golf course at Penn State...
In this episode, R.T. and Tyler share how they came up with the idea for the company, winning a lawsuit against a large watch company and advice for entrepreneurs. Check out these snippets below: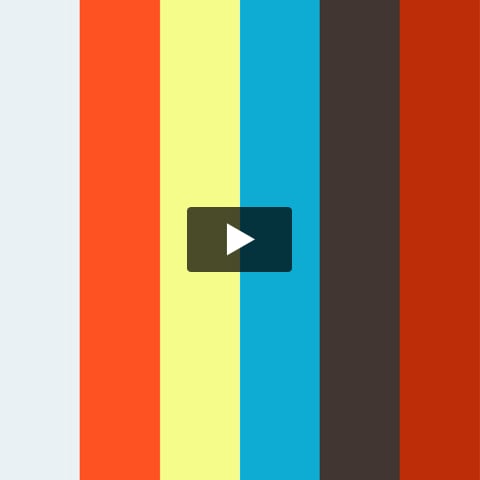 Here's your weekly round-up! Click the images of the watches to learn more about them, and make sure to check the website at 12 PM Mountain Time for the Watch of the Day! They've been selling quickly, and there's always only one. This week we have five watches queued up for you so keep your eyes out for the perfect watch for you!
Today's Watch! The Springfield 377
It's all in the details in this amazing Illinois watch, with this intricately machined dial and movement. The vertical raised rows in the dial really set this watch apart, accented by the machined titanium case and nickel-plated crown. The movement has matching accent lines as well as 17 beautiful jewels and gold set screws. The rose gold gear train, polished and decorated ratchet wheels, and double roller escapement add to the flare of this watch.
This wonderful piece of history was manufactured in Springfield, Illinois in 1923. At this time period, Illinois was primarily manufacturing the movement and dial as one, which would then be sold to private jewelry stores. The watch would then be cased and finished by the jeweler in the store after being purchased by the customer. This was a common practice for the Illinois Watch Company as well as others during this time, and they continued this process until the early 1930's when they began casing the watches at the factory. Here we are, almost 100 years later placing this movement in a new case once again, in what we hope will last this movement for at least the next 100 years. 
Every single watch has something unique that makes it stand out in the crowd from others like it, and this Elgin is a great example of that. A large majority of Elgin watches we find have a classic white dial with black numerals, so we get really excited when we find something like this that is a little out of the norm with lots of character. We especially love the checkerboard silver race flag on the dial with matching numerals.
This watch was manufactured in 1921 in Elgin, Illinois. The largest race in America at this time was the Indianapolis 500, which was won that year by none other than Gaston Chevrolet. This movement is adorned with 17 ruby & sapphire jewels that are screw set to this ¾ build plate. We decided to pair this unique single sunk dial and cobalt blue hands with our dark navy strap. The case is machined titanium with a decorative nickel crown to top it off. A truly classy and unique one-of-a-kind timepiece from Elgin that truly shows it's age
Back in the early 20th century, some American watchmakers would manufacture small runs of watches for private companies upon request. As pocket watches were becoming popular, many companies would grab onto the trend and would either make a small run of watches for their jewelry store to sell, or make watches that represented their company as gifts for employees. At the time, if you ordered a large enough quantity of watches, they would even engrave the movement as well as make a special dial.
The watch for today's Watch of the Day is a 1915 Waltham created especially for Smith & Patterson Co in Boston, Massachusetts. These special dials were created in a very small run for Smith & Patterson which makes this watch incredibly unique and rare. Often times as long as the customer made an order or five or more watches, the cost of a custom movement fee was waived and custom dials were 25-50 cents per watch. A very classic and elegant white dial with black numerals, we wanted to keep it simple and match the look with a stone strap and nickel-coated dial. This Waltham 17 Jewel screw set movement with a Breguet hairspring and ¾ main plate is a beautiful example of a unique custom-made watch from the era. 
 Every watch we make is uniquely special in it's own way, and this watch is no exception to that. This particular Rockford is the kind of piece that you'll want to take off just to show off the intricacies of the movement behind this very clean and simple dial. This rare ¾ bridge plate has three separate "fingers" to hold the 3rd, 4th and escape wheels in place. This extra detail in the manufacturing of the movement opens up the gears for a better look inside and demands a second and third look.
The gold lacquered text and brass hardware help to really accent the wavy details of this main plate and make for a truly amazing marvel of manufacturing. We are continually amazed by the detail that went into every single one of these antique parts within the watch. Rockford Watch Company was established in 1873 and produced it's first run of watches in 1876. They focused on smaller batches of very high-quality watches, which is what makes these watches so rare.
This watch was manufactured in 1913 and is one of only 2,600 produced in this particular batch. We love to work with these Rockford watches as they always seem to have a rare quality and esteem, and now you can see why. Our new Gunmetal finish to this machined titanium case is accented with a custom bronze crown that we patina to match the case and strap.⁠⁠