Your Last Email And Watch For 2020
Here's your watch of the week for the final week of this year!
We're taking this week off as a team to celebrate and plan next steps, but we'll be back with you next week for another watch, and a preview of our plans for 2021.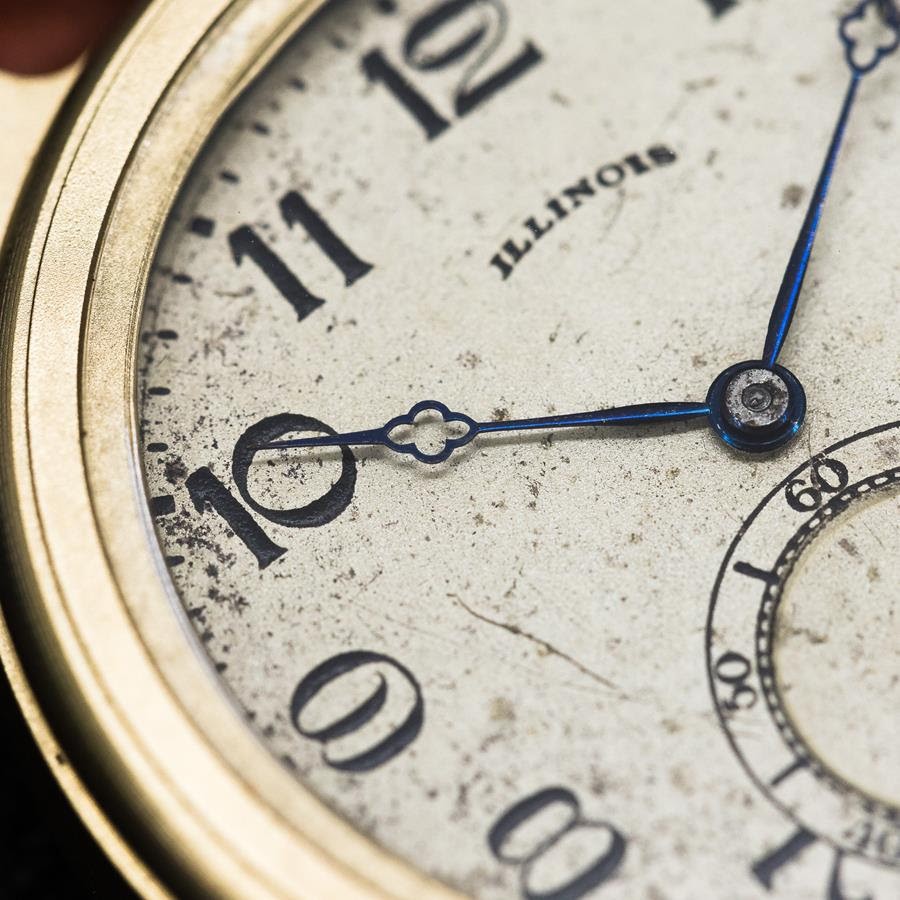 While a crisp white dial is always a classic look, the speckle look to this is dial is so unique! As you can see in the close-up photo of the dial, it has wear and scratches that created this texture. These are some of our favorite numeral styles with the big, rounded black numbers and especially paired with classic blue steel gothic hands. We chose our machined bronze case and the round copper crown as they will patina beautifully and uniquely, just like this almost 99-year-old dial and movement.
The movement in this watch was produced in 1922 by the Illinois Watch Company, has 19jewels and a unique engraving of "Capitol" above the Illinois Watch Company insignia. We were not able to find anything about the "Capitol" engraving specifically but it does look like this variation of movement is called a "Time King". The year this movement was produced was the same year the first issue of Reader's Digest magazine in the United States, almost 100 years ago!
Our Most Liked Instagram Posts Of 2020
2020 was a challenging year for us as it was for many, but it turned out to be the best year we've ever had. Thank you all for your support! We defeated the world's largest watch conglomerate in federal court, sold every single watch we made, got a watch on Mr. Wonderful, and met so many new and amazing customers. Thank you!