Your First Weekly Update in 2021
We have a lot of big plans for this year.  We can't wait to share them with you, but first, here's your Watch of the Week!
It is the uniqueness and rarity of a dial that often excites us in the shop. While a classic white dial is a timeless look, something is satisfying about a distinctive watch! The yellow-ish dial almost has a gold feel to it.  While the numerals and markings are raised on the dial, they have faded a little in color, matching the dial over time.
To add to this special dial, you can see an added sacred heart painted directly on the face. We have seen a handful of these dials with the illustrated bleeding heart. Interestingly, they are always painted and never printed directly on the dial as the original design.
We selected our DLC black cases to allow this watch's gold features to pop along with our gold knurled crown. The soft Mojave strap we chose adds to the overall texture of this watch. The movement in this watch was produced in 1923 by the Illinois Watch Company. It has 17jewels - 1923 was actually the year that Warner Brothers was established!
What To Expect From Us In 2021
This year, our goal is to only do what worked and what you all loved from last year. In short, that's Watch of the Day, The Military Edition, and sharing behind the scenes stories from our workshop, specifically around how we make our products.
So... the main priority is finishing production of our Military Edition, 2nd Edition watches - sold in late 2020. We're working on that now and documenting as much of the process as we can with photos and videos. We plan to share all that content soon and put it on the Military Edition web-page.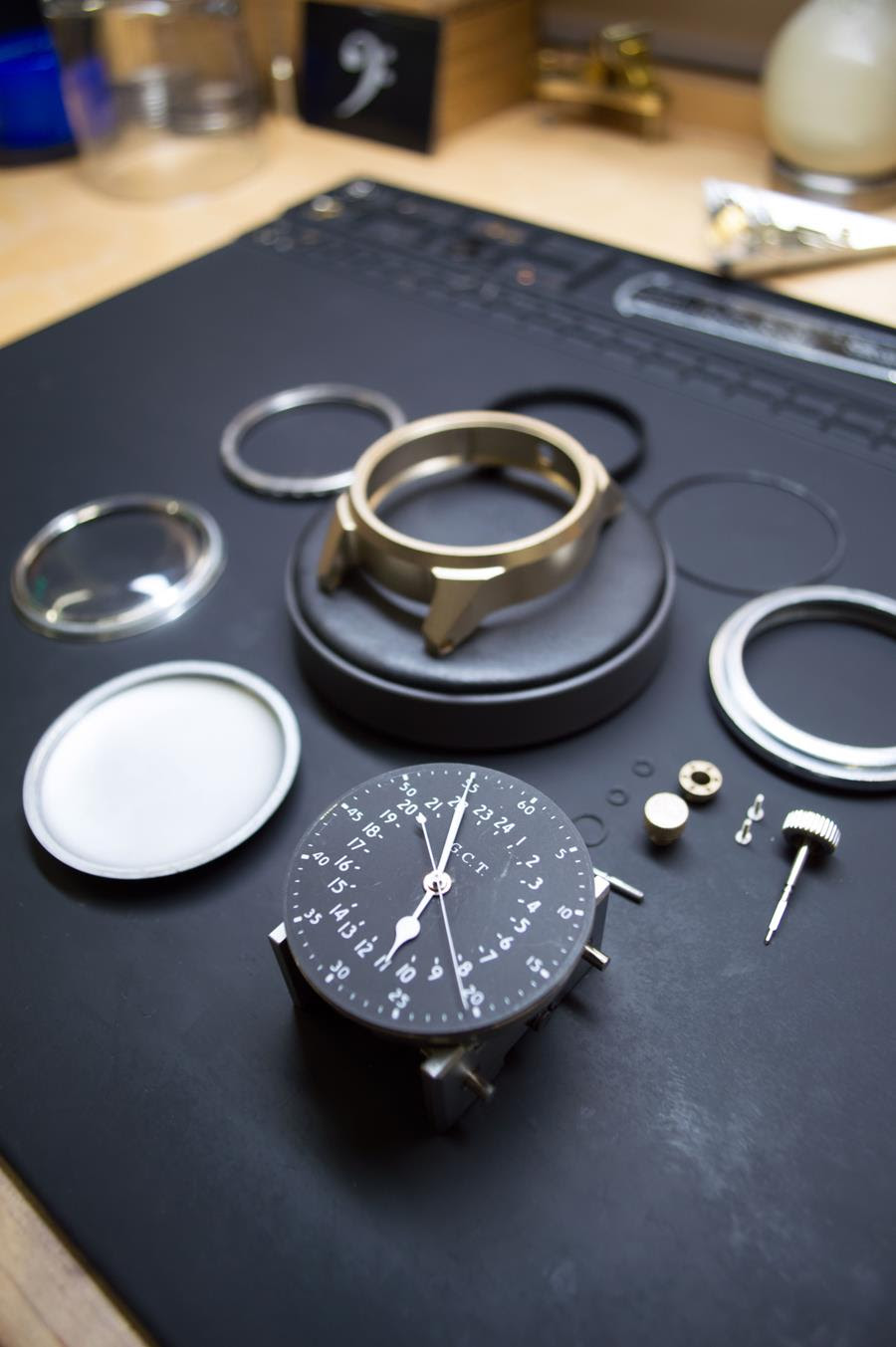 Next up, our focus will shift back to Watch of the Day. Currently, we're doing a Watch of the Week, but we think we'll get our production going and be able to offer a watch every day, Monday through Friday, starting in February.
Once Watch of the Day is in full swing, we'll start on our big research and development projects for the year. It's all top secret, but you'll find out more soon. Just know we're working on some extraordinary things, and Summer/Fall 2021 will be huge for Vortic Watch Company.
The next big thing we can officially discuss is the Military Edition 2021. We'll call it the 3rd Edition, and you don't want to miss it. We can't say much yet, but it'll look a bit different, and it'll be available on November 11th, 2021.
Follow us on Instagram for more behind the scenes content and to see live updates from the workshop!